Benefits of having an online website for your business
There are various ways of earning an income. Depending upon preferences and perceptions one either opt for a job or decide to undertake a business activity. In case you are from those set of people who rather choose giving tasks and order rather than taking then you preferably opt for business or freelancing. Today there are high rates of freelancers including students. But when we choose to perform business there are various activities that need to be streamlined which is not the case while doing a job where we are accountable only for our specialization. Many functional areas are to be looked after while performing business like Finance, Human resources, Research and development, marketing etc. Business activities will go in vain if proper promotional activities are not undertaken. Since many years some traditional marketing techniques are used such as Telemarketing, Billboards, Brochures, and Telecalling etc. And now in this era of technology, there is a need to bring out some development in marketing techniques since the level of competition is increasing.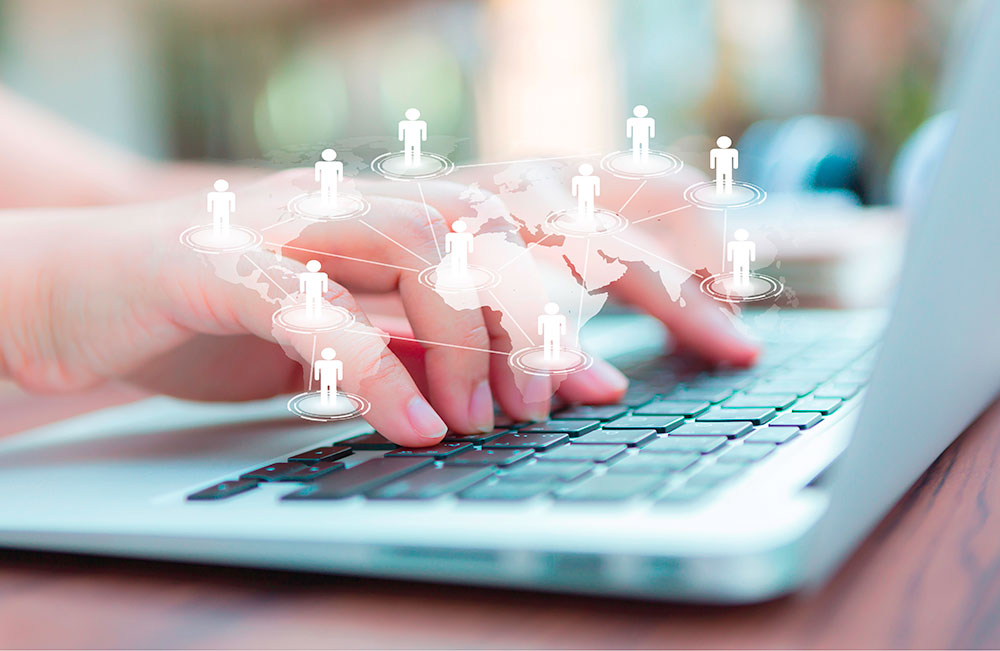 One can make use of the internet to promote their business. Creating an online website is the most preferred way of promoting business. It's an effective way to promote business at a global level. Nowadays with technological development creating a website is quite economical and gives more than what we invest. One should keep in mind the following benefits of having a website before going completely traditional in promoting:
Recognition: The target audience is very tech-savvy and anyone who would like to transact with your company would search you online. Not having a website online would demotivate the prospect since the majority of companies are having a website. Even the startups opt for a website since that is the major platform of promoting business online. Having a website online leads to recognition and having a website is a sign of being updated with the trend.
Global Reach: Search engines offer people over the globe access to websites. Having a website online can help you gain customers not only from the local area but also from outside the country. It helps to melt the boundaries and get clients overseas as well.
Connecting to clients: You can connect to clients and solve their doubts. One can get details such as the location of your establishment, contact numbers and mail id. So a website acts as a connecting link between current and potential customers.
Brief know-about: You can give a brief about your business through your website. You can share the details of your core areas, a background of your business, career aspects involved in business, awards and recognition received, etc. So the clients and prospects can clear their doubts through information available on your website.
Trust building/credibility factor: When you connect with clients through a website and reach out to them, they are more likely to gain your trust. They generally ask for the link of your website when you are discussing possible business opportunities with them.
Transparency: While you mention your policies and your awards on your website there is transparency in your activities which builds trust in your prospects and clients.
Competitive edge: You can make use of Schema markup to index your website on the search engine which leads to clarity of your work in minds of the clients and you can gain a competitive edge the market.
Get skilled personnel for your business: You can obtain skilled personnel for your business through the career pages you create on your website.
Attract customer: Even when someone visits your website just for a small brief that has no plans to join you can be influenced with the designs of your webpage, clarity of your business and your optimization.
Websites are a trending way of promoting business when the whole world has shifted online from offline. There are various free sources and paid sources with reasonable charges which you can make use of to promote your business. So go online and make the most of the technology-dependent era
Promotions: Your website is always promoting your business 24*7 even when you are sleeping. Customers can drop a message anytime, look up for products or services and place an order for the same.
Marketing: If you are planning to advertise your product or services when the potential customer clicks on your ad, he should be redirected to your website where he can learn more about your business and engage with it.
Mandatory requirement: While filling up many forms for government initiatives or applying various competitions, the application form has a mandatory field for your website URL which means without a website you could not proceed further and thus the opportunity would be wasted.